Optional Report Pack
The optional report pack contains over 300 pages of information and analysis, in PDF format and online, to help you choose and develop your career and relationships. The reports help you to:
Become a better leader
Build on your natural strengths, mitigate your natural weaknesses.
Recognise the best leadership style to use in different contexts.
Identify industries/disciplines that most value your leadership style.
Develop greater flexibility in your own leadership.
Discover a better career
Compare your unique personality profile with over 300 careers.
Identify which careers your closest personality types enjoy most.
Predict your enjoyment of each career (based on both your personality and ratings by people in the job).
Discover what people in each job like or dislike about it.
Deepen your self-awareness
Find out what makes you tick.
Discover how you use different mental functions.
Reflect on different parts of your personality when playing a card game of 'patience'.
View your personality from the differing perspectives of Isabel Briggs Myers and Carl Gustav Jung.
Improve your relationships
Learn how to recognise other people's preferences.
Understand what makes other people tick (including 'introverted complexity').
Discover influencing strategies based on preferences, functions, and whole types.
Identify symptoms of stress for each personality type.
Buy Optional Reports
Optional Report Pack Contents List
The report pack includes:
Personality Type Report (18 pages, PDF).
Introduction to your personality. Guidance on how to interpret and use results. Preferred team role scores. Personality colours. Percentage match to each personality stereotype. Preferences overview, characteristics, scores and discussion. Your profile. Overview of the 16 types.
Influencing People Using Myers Briggs (book, 93 A4 pages, PDF).
Introduction to Myers Briggs theory. How to recognise other people's preferences. What makes each type tick. How to persuade, motivate, and lead each type. Team contributions of each type. Recognising and managing stress. (This is a bonus material included with the Personality Type Report.)
Careers Report (45 pages, PDF).
Overview of research into career enjoyment (on which the report is based). Most enjoyable careers overall, by seniority of job, and for your two closest personality types. Analysis of 16 career groups and 100 careers, including your personality match, how people in the job rated it for job enjoyment, and what they liked/disliked about it.
Career Analysis Tool (online, 100 careers).
Analysis for each career: Your predicted job enjoyment based on your personality profile match and (b) how highly people in the job rated it for enjoyment. Advanced stretch diagram analysis describing how it matches your personality. Salary potential. (This is a bonus material included with the Careers Report.)
Leadership Report (40 pages, PDF).
The different leadership required in different contexts. Overview of your leadership radar. Your leadership profile and development suggestions. Links with personality type. Leadership stretch diagrams comparing your leadership profile with what makes a good leader in different industries and disciplines.
Type Dynamics Report (23 pages, PDF).
Your mental muscle diagram explained in detail. Function-attitude scores. True type vs best fit type. Differences between Isabel Briggs Myers' and C.G. Jung's perspectives on your personality. Mental muscle orientations. Individuation. Active vs passive functions.
Self-awareness Game Cards (11 pages, PDF).
56 printable and re-usable cards (can be printed on ordinary paper). Instructions on how to play a game of patience to deepen self-awareness, or for use in team-building. (This is a bonus material included with the Type Dynamics Report.)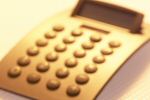 Full Pack Bonus.
If you purchase the full pack, it includes career analysis for over 300 careers. Also, if logged in, you will receive £20 credit to use for further reports for yourself or as a starter for business use.
No results
There are no results for us to report. Please complete the MMDI questionnaire first. If you have already completed the questionnaire, and saved your results, you can retrieve your report by logging in. This will give you access to saved reports. Alternatively, if you made a note of your MMDI code but have not yet logged in, then please login and there will be a facility to recover and save your results.
Logging in has lots of benefits
It saves your results permanently, so you can track changes in your personality over time.
It gives you access to extra questionnaires and reports, such as being able to compare the demands of your job with your personality preferences.
It maintains easy and secure access to your results.
Logging in is private and safe
You do not need to register to login. Login is done using Facebook, at their website.
We do not see your password, Facebook only tells us that you have logged in or out to our website.
We do not post to your wall, we only ask Facebook to log you in and out of this website.